What We do -


Why Artcromedia
We provide consultations and comments on your existing website for free, no payment will be charged until the project is initiated.
Who We Are -


Your Trusted Web Service Provider
Artcromedia Design established in 2010 with the intention of helping business firms of all sizes and industries to convey their message with professionally artwork to their prospective clients and partners in an impressive way.
Our development team has over 18 years of experience in web and printing services for all kind of business firms. It is this rich experience combined with the infectious enthusiasm of a young company that accomplish numerous creative designs for our clients impressively.
What We do -


Our Expertise
Website Design/Revamp
We provide creative, attractive and custommade layout web design, high quality website and we are fully commitment to deliver your needs
Custom Web Application
We can custom made or build application base on client's requirements...
Website Maintenance Services
Keep your website up-to-date, running and working for your business. Don't need to hiring own in-house team
Photographic Service
Our professional photographers shoot at variety of products for our client's ecommrece website or corporate website need.
Online Store/ E-commerce
We can build eCommerce for your business to sell online, you're offered products to your online customers all over the world
Design Services
You may consider our design service, various graphic designs, web graphic designs and marketing material designs. Our design team will be happy to assist you.
Raw Printing / Giant Size Printing
We have own printing production, offer offset printing to existing client, web and raw material printing one stop services to our clients.
CCTV & Alarm System Service
Offers a broad range of mobile phone surveillance products ranging from network cameras and video servers for a large number of applications.
Our Expertise -


Web Design/ Revamp Services
ArtcroSYS
Our own development mini system for our client need
SMS Campaign System
Custom made a system, who doing offline promotion campaign for end user register via mobile application form
CareerCV for HR
This is a simple and easy system that allows HR department to post available vacancies in the organization, candidates may register and apply job online.
cFormStorage
There is application collecting end user information into database, the system auto generate individual record for each end user
eInvoicing
We build mini invoice collection for client that include vendor/customer/agent database. Client can easily login into their portal and download invoices and orders.
eTicket
This is digital eTicket, we build it for those events such as Business Education program to use, it is to track the attendee who has register / purchase the ticket online, when attendee come the event/course, need scan qrcode for registration
Our Clients
Our Valued Clients from different industries, we like to work for small and medium sized businesses..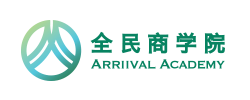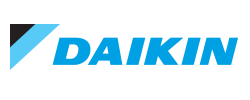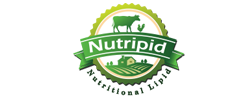 Thank for visit our website,
What we can do you ?
Would your like a FREE CONSULTATION and Get FREE voucher , click the "Request Service" button and send us your requirement, our service team will contact and assist you in soonest!